About Us
The Virginia Indigent Defense Commission (VIDC) was statutorily established in 2004, replacing the Public Defender Commission, to protect the Constitutional right to counsel for people who cannot afford to hire their own lawyer.
The VIDC oversees 28 public defender offices and 2 satellite offices across Virginia, with a central administrative office that manages the certification of public defenders, as well as private attorneys, seeking court-appointment in criminal cases. The VIDC provides high-quality training to all certified attorneys to continually improve criminal defense representation to vulnerable citizens of Virginia who are not able to hire an attorney of their choosing.
In addition, the VIDC is responsible for the following:
For more information, see VA Code § 19.2-163.01.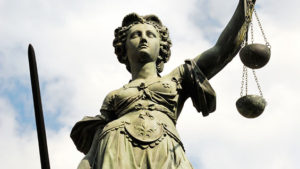 Administrative Staff
David J. Johnson - Executive Director
Maria Jankowski - Deputy Executive Director
Jason Hodges - Chief Information Officer
Solomon Girmay-  Budget and Finance Director
Donna Moore - Human Resources Director
Resource Attorneys
Amari Harris - Equity, Diversity, & Inclusion Attorney
Amanda Indorf - Immigration Resource Attorney
Alison Powers - Training & Advocacy Attorney
Catherine French Zagurskie - Chief Appellate Counsel
Virginia Defenders
DEDICATED to protecting and defending the rights and dignity of our clients through zealous, compassionate, high quality legal advocacy.
Public Defenders
Public Defenders are attorneys that work in the Office of the Public Defender and are employed by the VIDC.  Currently, we have over 300 Public Defenders throughout Virginia.  Our highly-skilled attorneys are required to complete the VIDC Initial Certification process to accept court-appointments, and must maintain their status thereafter by completing the required amount of legal education courses to renew their certification every 2 years.  Within their office, Public Defenders receive support from their in-house defense team, which is composed of VIDC employed Paralegals, Investigators, Mitigation Specialists and Office Managers.
Private Certified Court-Appointed Attorneys
Private certified court-appointed attorneys are private attorneys who have completed the required VIDC Initial Certification process in order to be considered for court-appointed cases.  Private certified attorneys typically take court-appointed cases in addition to cases accepted through their private practice.  Private certified attorneys are not employed by the VIDC nor do they work in an Office of the Public Defender.  However, they are required to complete the same training and certification requirements as our Public Defenders.  Private certified attorneys are also required to comply with the VIDC Standards of Practice.